Products




Sun Project Toro Aluminum Shutters
There are several different types of aluminum shutters available today for those who want a clean, contemporary and modern look for their home. The sun project toro aluminum shutters Toronto offer you plenty of style without compromising on the quality. These amazing shutters make use of reinforced louvers which are engineered in such a way that they allow taller and wider panels. However, they still maintain a very contoured shape and look refined and elegant. Also, with these shutters you would be able to enjoy a clear, beautiful view.
Aluminum shutters provide you contemporary window solutions for residences and well as commercial spaces. The louvers can be fixed or moveable and they would not twist, bend or warp even after years. These aluminum shutters look very aesthetically pleasing and they can provide you immense privacy and ventilation when required. There are several different design options available with sun project toro aluminum shutters Toronto like sliding partitions, bi-folds, hinged etc.
These aluminum shutters have a hollow extrusion design which works as an air pocket and they posses a very durable surface. These shutters provide thermal efficiency, versatility and durability even for some of the most challenging configurations without compromising on the design and functionality.
These shutters are available in plenty of different finishes which are non-corrosive and non-toxic. You would need minimum maintenance to care for your aluminum shutters and with just a wash of water and soap you can keep these shutters looking as good as new for years without having to worry about replacements.
Featuers & Options
Aesthetically pleasing, they can be used as fixed panels for privacy screens, or where ventilation is required; hinged or bi-folded for window and door openings; or as a sliding partition system for office and room dividers.
A combination of a hollowed extrusion design that acts as an air pocket, and a durable surface which has a high reflective value, effectively improves the thermal efficiency of window and door openings.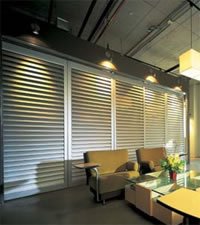 SunProject louver systems are specifically designed to offer privacy, durability, and versatility for many challenging configurations, without compromising functionality and design.
All specially formulated finishes are nontoxic and non-corrosive, whether they are custom baked on UV colours or anodized finishes.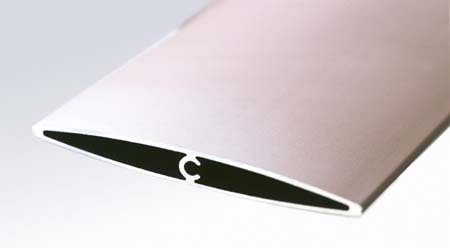 Sun Project Toro Avilable Colours
Care & Maintenance
Our smooth finish allows you to clean your shutters effortlessly with an ordinary mild-dish soap and water. To thoroughly clean the louvers, tilt them almost all the way down and wipe them off. Then tilt them almost all the way up and clean the other side. Not fully closing the louvers in either direction allows cleaning where the louvers overlap.
Warranty
Every custom shutter is covered by the Sunproject Limited Lifetime Warranty on Materials and Workmanship.