Products




Fire Roller Shutters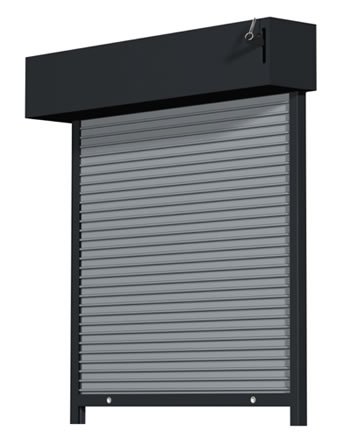 There are several different types of roller shutters available for you to choose from. With our fire roller shutters toronto, you would be able to enjoy plenty of unique features and benefits. All of these shutters have been manufactured in Canada and the materials which are used include operating mechanisms, hoods, brackets, guides and bottom bars. Plenty of homeowners today consider these roller shutters to be a basic necessity for their home since it provides them with all the necessary protection that they would need.
The main advantages of using these fire roller shutters Toronto is that they are made keeping the Canadian conditions in mind. All of these shutters have 2" flat rugged slats. The other benefits are as listed below:
A compact governor control which keeps the closing speed within the range of 6" to 2"/second
These shutters are approved for all types of walls including gypsum walls partition, structure steel wall with gypsum boards, structural steel, masonry and concrete.
The release spring used in these roller shutters increases its reliability and ensures that it is automatically closed every time.
Resetting these shutters is very easy and simple
There are several different options available to you within these shutters. You would be able to choose from different designs, sizes and styles to suit your personal needs. These roller shutters are available in 1 ½, ¾ and 3 hour labeled. All of these shutters come with a one year warranty. Also, these roller shutters are all made with the finest, sturdy materials.
Fire Roller Shutters Option & Operating System
Advantages
Made in Canada for Canadian conditions
Rugged 2" flat slats
Compact mechanical governor controls automatic closing speed to a range of 6" to 2' per second
Approved for all wall types (concrete, masonry, structural steel, structural steel with gypsum board, gypsum wall partition with minimum 16 gauge metal stud)
Sure-Close release spring increases reliability of automatic closings
Resetting is simple and can be performed by one technician
Reset from one side of opening, reducing testing costs
Options
Push up, crank, or motor operation
FR100 release
FR200 release with battery backup
Featuers
2F flat Slat Curtain, 22 ga.
Corrosion resistant grey prime finish
Oil tempered springs for higher cycle life
1 Year Warranty
Available for 1 1/2 , 3/4, or 3 hour labeled (oversize labeled available)
Benefits
Ease of installation and resetting
Ensures years of trouble free operation
Value for the price
Fire Roller shutter Specifications (PDF)
Amazing Fire Shutters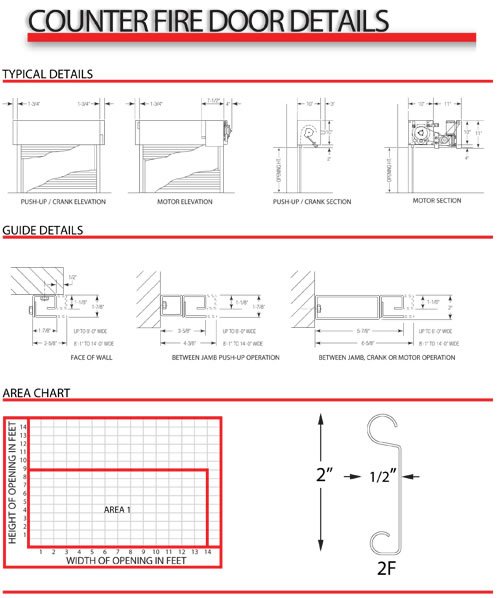 Warranty
Amazing Exterior Roller Shutters warranty covers any defects in manufacturing, finish and installation. For life. Our comprehensive warranty is backed by our 25+ years experience in the shutter industry. The Amazing Roller shutter is so well-built that we rarely have to send out a repair crew. Roller shutters of any materials, visits from a repair crew are common.